1 Year Joint Exam Preparation
For Engineering, Medical & Combined
1 year Engineering / Medical / Combined (Eng + Med)
For The students of Class XII & Passed Out
Courses are separated for different examinations)
a) For State Joint Entrance Examination: WB-JEE b) For JEE-MAIN c) For NEET
Payment can be given either in one time or installment payment option.
Admission Fee: Rs100/-(One time payment)
Installments should be paid on and before of the 7th of the month.
Weekly class of 2 hours for each subject by the experienced teachers
Daily Problem sheet / assignments in each class based on the latest pattern of the competitive examinations
6 sets of printed study materials for each subject prepared by the experienced teachers from Kolkata and Delhi
10 unit tests through out the year with detailed solution
5 mock tests based on the latest exam pattern at the end of the course for the better preparation for the competitive exams
Daily assignment will be given to the student in the classroom courses, students have to be sincere to solve those assignments.
Regular class-test will be conducted by the faculties after completing each chapter of a subject.
Doubt session period will be given to the students after each class to solve the doubts.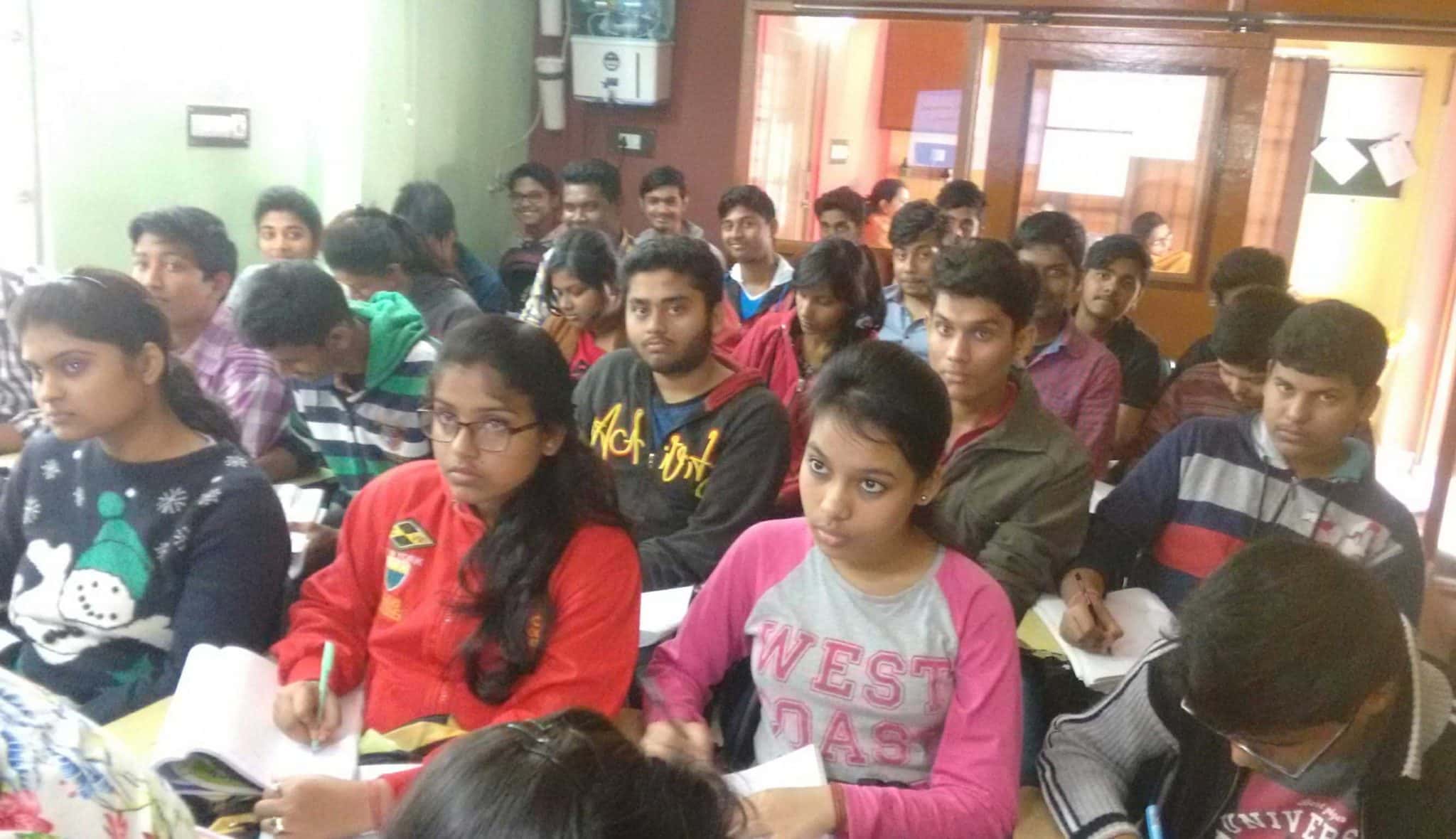 Call Us for Assistance of Online Enrollment
Call 9230527415/ 9230419505