Something About Our School + Board + Entrance Exam + Lab Integrated Courses
For Class XI Students [For 2 Years]
2 Years [For Class XI] School Integrated Classroom Course for School Admission + Board Exam + Entrance Exam + Lab
For Engineering, Medical and Combined
Our Commitment
 We will admit the student into a BOARD affiliated school
 We will prepare the students for CLASS XI-XII Board Exam
 We will also prepare the students for Engineering [JEE]/ Medical [NEET] Entrance Exam
 We will conduct Regular Physics, Chemistry & Biology Practical Classes at our own Lab
 Student will get HUGE TIME for Self Study and You can also save LOTS of MONEY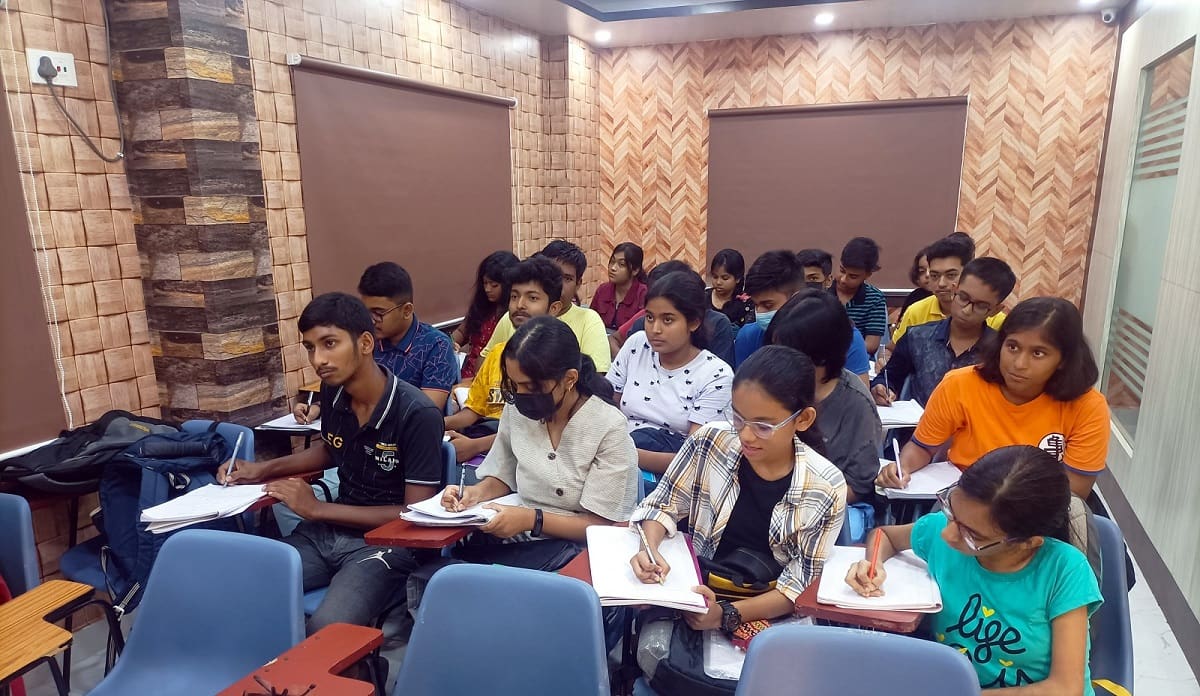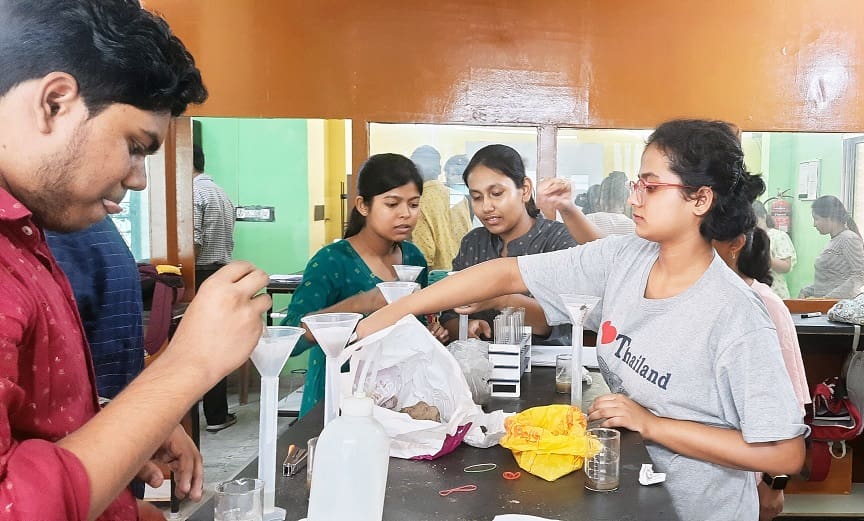 Course Details for Board Exam Preparation Course
There will be weekly 2 days class per subject for Physics, Chemistry, Math & Biology
Digital classroom coaching by Full time experienced faculty for all time assistance
Chapter wise Constructive Course Material for Physics, Chemistry, Math & Biology
Chapter wise CLASS ASSIGNMENT for PCMB which will be guided by the teacher
Chapter wise Doubt class will be given for any problems in any chapter of PCMB
Chapter wise HOME ASSIGNMENT for PCMB which have to be done by the students
Answer sheet of HOME ASSIGNMENT will be checked by the teachers
Detailed Printed solution of all Home assignments will be given with answer sheet
Chapter wise Doubt class will be given for any problems in any HOME ASSIGNMENT
Periodical Structured Unit Test on 2/3 chapters for PCMB will be conducted
Unit Test Copy will be checked and given on time with detailed printed solution
Unit test wise Doubt class will be given for any problems in any UNIT TEST QUESTION
Step by step chapter wise monitoring of the teachers and students will be conducted
Full syllabus Mock Test for Physics, Chemistry, Math & Biology will be conducted
Mock Test Copy will be checked and given on time with detailed printed solution
Quarterly PTM and Feedback Module will be maintained for better results of students
Course Details for Entrance Exam Preparation
There will be weekly 1 day class [For 1st Year] and 2 days class [For 2nd Year] per subject for Physics, Chemistry, Math & Biology
Digital classroom coaching by Full time experienced faculty for all time assistance
Chapter wise 6 Sets of Constructive Study Material for Physics, Chemistry, Math & Biology
Chapter wise CLASS ASSIGNMENT for PCMB which will be guided by the teacher
Chapter wise DAILY PRACTICE PAPER for PCMB which have to be done by the students
Chapter wise Doubt class will be given for any problems in any Chapter & DPP
8 Sets of OFFLINE Unit Test per subject will be conducted as per latest Exam Pattern
Unit Test Copy will be checked and given on time with detailed printed solution
Step by step chapter wise monitoring of the teachers and students will be conducted
2 Full syllabus Mock Test for Physics, Chemistry, Math & Biology will be conducted
Mock Test Copy will be checked and given on time with detailed printed solution
Quarterly PTM and Feedback Module will be maintained for better results of the students
Online Support Details for Board + Entrance Exam Preparation Integrated Course
Student have to REGISTER at DREAMZ ONLINE CLASS at https://onlineclass.dreamzkolkata.com
Part by part topic-wise theory discussion Video Class of each chapter will be given to the students
Online Study Material of that Chapter will be given to the students
DAILY PRACTICE PAPER Class Assignment of that chapter will be given to the students which have to be attempted by the student initially
Class Assignment Solution Discussion Video Class of that chapter will be given to the students
ONLINE Live Class will be taken by the teachers for Engineering and Medical Entrance Exam Preparation
DAILY PRACTICE PAPER Home Assignment of the chapter will be given to the students as Home Work
The photocopy of the answer of the Home work have to be uploaded by the students through Online Teaching Portal/ Our Mobile APP
Home Assignment Solution Discussion Video Class of that chapter will be given to the students
ONLINE Chapter wise Unit Test will be provided for Home Practice
ONLINE Mock Test will be provided for Home Practice
Practical Lab Course [Phy, Chem & Bio]
Timing for Practical will according to Pre defined given Time table. So the students can select the suitable batch according to there free time.
Experiments will be done according to the given specific dates and Time
Students have to select any one batch each from day 1 and day 2.
The data sheet of each of the experiment will be given to the students
The questions of the Viva exam will be given to the students
All the practical classes will be organized under the guidance of Mr. Subhadip Ray.

Call Us for Assistance of Online Enrollment
Call 9230527415/ 9230419505